Dear Supporters of the Leela Foundation and the newly formed Leela School. In order to support the many scholarships we offer to students in financial difficulty, we have started a fund-raising campaign seeking to raise $50,000 a year for three years in order to support 6 students for full scholarships, and 12 students for half scholarships, all the way through their three years of coursework and mentoring that could culminate in certification as a Leela Mentor or Teacher.
Awakening is essential for humanity to move past the suffering and conflict we see across the globe. Cultivating the skills to meet everyone as they are and guide them to freedom from trauma and trance is increasingly urgent each day.
There are many potential students who require financial support as they look to join the 2017 class, and we are asking you if you have the capacity and inclination to support them and our school.
You can donate a one-off donation from as low as $5, or a monthly donation, or an annual donation.
Please see the letter below by The Leela School's Administrative Director Yigal Joseph.
Donate to the Scholarship Fund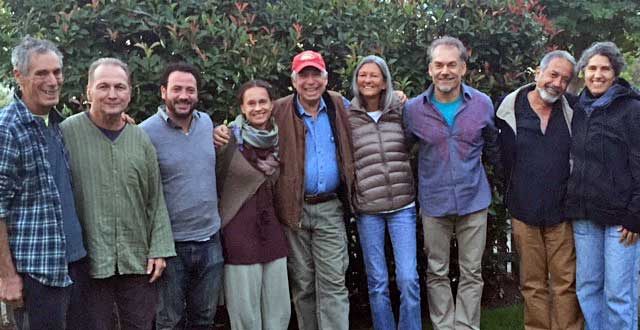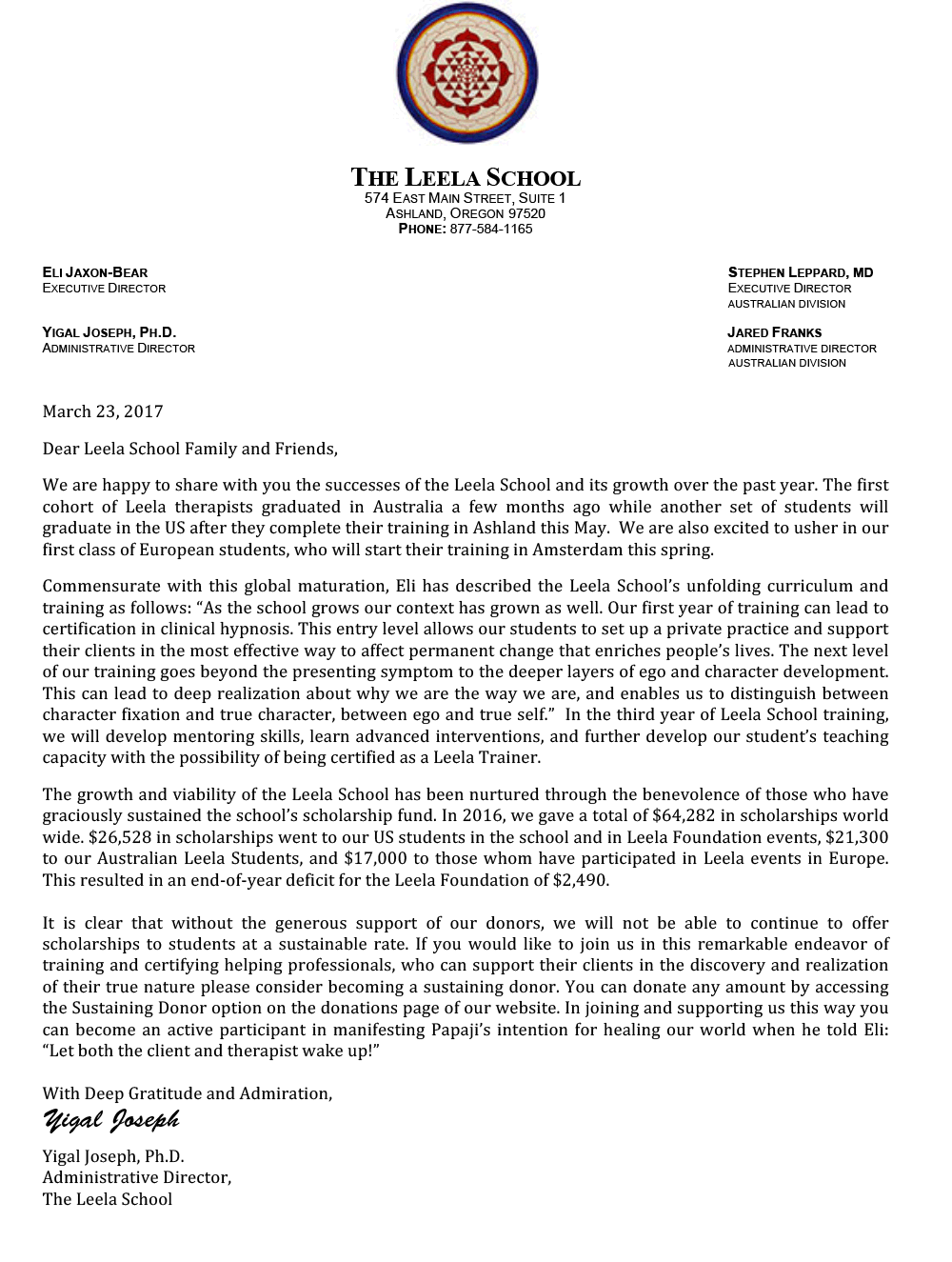 "The scholarships I received from the Leela Foundation have been an answer to my prayers. Every moment in Eli's presence is a blessing and a treasure. His transmission of Silence has helped me open to deeper Truth. The people who I met at the Leela School are kind and loving. What a pleasure to be in such illustrious company!"

2016 Scholarship Recipient, Oregon
"Having been a recipient of several Leela Foundation scholarships for retreats and Leela School trainings has meant so much to me. I myself could not afford to attend such events without this financial support. The scholarship fund not only benefits my life but also the lives of others that I interact with be it family, neighbors or clients receiving sessions I offer as a result of these trainings. Please consider becoming a donor as what you give will be received and shared in many beneficial ways. And thank you for your donations if you have given and continue to give this true support that so helps myself and many other students."

2016 Scholarship Recipient, California
"Having benefited personally more than words can express, and having witnessed firsthand, over and over again, the extraordinary benefits that other individuals have received from being exposed to Eli's teachings, I can think of no better or more fulfilling organization to offer ongoing financial support to than the Leela Foundation. The more people that have access to this work the better for the world, and becoming a sustaining donor will enable more people the opportunity to be a part of the Leela School's training. I strongly support Eli's mission statement of World Peace and Freedom Through Universal Self-realization."

From a Sustaining Donor, Australia