Founder
Eli Jaxon-Bear
| Founder & Executive Director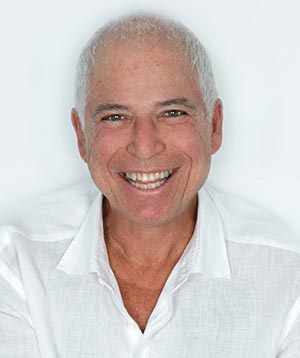 Through the 1980's Eli Jaxon-Bear led the Clinical Hypnosis Certification Program at Esalen Institute and at the Institute Dr. Schmida in Vienna, Austria. This month-long training was a synthesis of the Enneagram of Character Fixation with Neurolinguistics and Ericksonian Hypnosis. At the time, Eli was certified as a Master Trainer in Neurolinguistics and was on the Board of Examiners of the American Council of Hypnotist Examiners. Many people who went through this program are now successful therapists and teachers.
After being invited to a Trance and Healing Conference in Morocco, Eli was faced with a series of tests and initiated into a Sufi clan in Marrakesh. He was appointed head of the first Tibetan Buddhist Meditation Center in Marin County by Kalu Rinpoche in 1978. In Japan, he was presented with a Zen Teaching Fan, passing on the authority to transmit the dharma from the oldest living Zen master in 1983.
After an eighteen year spiritual search, when Eli met his final teacher, in January 1990, everything changed. Papaji asked Eli to return to the world of therapy so that "both client and therapist can wake up!"
Eli teaches with Heart, Humor and Mastery.

Dick Price Co-Founder Esalen Institute
Directors
Yigal Joseph
| Administrative Director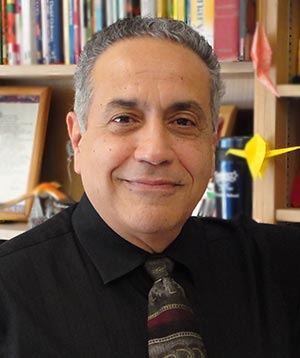 Yigal has a Doctor of Philosophy, a Masters of Arts, is a New York State Licensed Psychologist and has New York State Permanent Certification as a School District Administrator. He is the recently retired Principal of Columbus Elementary School, where he implemented a discovery-oriented, inquiry-based curriculum that led to NY State recognition.

He has served as Chief Psychologist of the Corsello Centers for Complimentary Medicine; and as Director of the NYC Psychologist - In - Training Program, where he coordinated the recruitment, training and supervision of psychology interns in collaboration with ten area colleges and universities. As senior administrator in the Office of Schools' Chancellor he enabled school leadership teams to incorporate exemplary teaching and learning standards.
Teachers
Lisa Schumacher
| Mentor & Teacher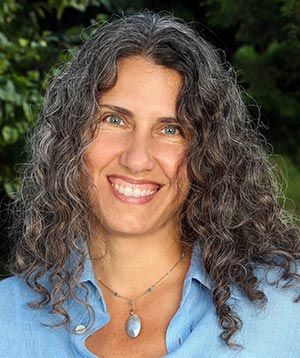 Lisa met Eli Jaxon-Bear In 1999 and in 2002, she enrolled in the Leela Foundation's 3- year program. She then completed training in the Leela School, earning her certification as a Leela Therapist, Mentor and Teacher. She has been trained in Clinical Hypnotherapy, Neurolinguistics, and the Enneagram of Character Fixation in the numerous and ongoing courses she has attended with Eli.

She has co–taught the Enneagram with Eli and is a teacher in the Leela Foundation Professional Retreats and Advanced Enneagram courses in the US and Europe.

Lisa operates a private practice as a Leela therapist and clinical hypnotherapist out of Ashland Oregon. She offers spiritual retreats in the US, Canada, Australia, New Zealand and Europe in support of staying true and discovering for yourself the source of true fulfillment, as was shown to her by her teachers, Gangaji and Eli.
Hypnosis Trainer, Hypnotherapy Trainer, Hypnotherapist, Enneagram Teacher
Hypnotherapy Trainer, Hypnotherapist, Hypnosis Teacher, Enneagram Teacher, NLP Teacher
Grace Pretre
| Mentor & Teacher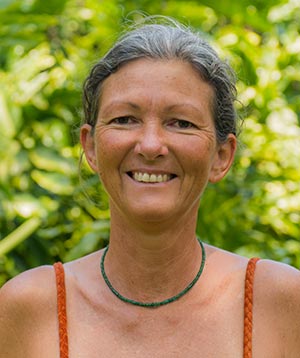 Grace met her teacher Eli Jaxon-Bear in 1999 and attended her first Enneagram Retreat in 2000. She joined the Leela Foundation's 3-year program in 2001 and then continued her training in the Leela School. Upon completion she received her certification as Leela Therapist, Mentor and Teacher. Her training included Clinical Hypnotherapy, Neurolinguistics and the Enneagram of Character Fixation.

Grace has a private practice as a Leela Therapist and Clinical Hypnotherapist in Maui Hawaii. She coordinates the Leela Foundation's yearly Maui events and assists as organizer, teacher & mentor in Eli's various retreats, both in Europe and the US.

Her life is dedicated to support the discovery of inner Peace & Happiness in everyone – which is the gift she received from her teacher Eli.
Hypnosis Trainer, Hypnotherapy Trainer, Hypnotherapist, Enneagram Teacher
Hypnosis Trainer, Hypnotherapy Trainer, Hypnotherapist, Enneagram Teacher, NLP Trainer
Terry Shultz
| Mentor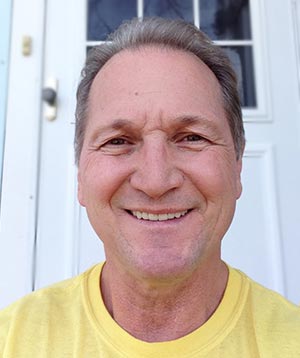 I have been associated with Eli, Gangaji and all incarnations of the Leela Foundation for the last 28 years. I met Eli and then Toni Varner at a month long hypnosis training at the Esalen Institute in 1989. I was fortunate to have been at ground zero, attending intensive trainings on Maui in the spring of 1990 and 1991, immediately after Eli and then Gangaji's initial contacts with Papaji. I attended some of Ganagaji's first satsangs during these years, and received certification as an Enneagram trainer, NLP trainer, Clinical Hypnotherapist and Leela therapist as I trained with Eli and Gangaji.
I am an owner and the clinical director of a counseling organization that started out with 5 therapists, offering 24hr in-home crisis services to at-risk families in Central Pennsylvania as our initial function. The naturally arising principles of True Friendship have enlivened and preserved a service organization that has grown to 60 therapists and 20 paid support staff, offering a range of permanency planning programs and resources for families. In a field where turnover is the norm, approximately a third of our therapists have been together for 20 years and another third have been here for at least 12 years. Four of the original six therapists are still together. Our staff thrives in an atmosphere of Empowerment and Self Realization, where stress is consistently seen as opportunity.
Hypnosis Trainer, Hypnotherapy Trainer, Hypnotherapist, Enneagram Teacher, NLP Trainer