Dearest Eli,

I would like to give you an update. I learned so much in this period. All the episodes with my body throughout my life have been great teachings!
The inflammation in my hip is cured with Turmeric extract. Apparently this is very good for joints and inflammation. The hip is not that worn out yet that it needs surgery, so for now I'm off the hook. I go to a rehabilitation centre twice a week for physical therapy and I do exercises daily (which is new because I would always feel sorry for myself and then bail out...) And this whole experience has been so good for realising that I can live my life regardless of what my physical abilities are and most importantly without feeling sorry for myself!
A couple of weeks ago I had a small operation on my gums. In the past I would have dragged in the whole chemo therapy child trauma. As a 12 year old kid, when I had chemo every three weeks for almost a year it was like this: I would recover from one chemo and then start dreading the next one. It was like a ghost chasing me, coming closer and closer to the point of hysteria, until dooms day was there. And I was the victim of this. I repeated this pattern in many other physical experiences because I believed this was how it was done. Now with the operation on my mouth I wanted to test it and see if this movement was still present. The appointment was made 6 weeks in advance so I had plenty of time to see if the ghost would appear to chase me. I can now say that ghosts really don't exist! I was a bit tense the day of the operation but I was really present all the time, curious even to see how the experience was without all the made up stuff. And it was fine! There was love in the room and the people working on me were really kind and caring and noticed what a relaxed patient I was. And hardly any pain at all! No big deal! Just what it was.
I am so grateful Eli! I am so happy about how this awakening keeps gracefully unfolding in unexpected ways. I am grateful for this life, exactly as it is. Ghosts don't exist and we have nothing to fear.
I am so looking forward to seeing you! Not long now...
I hope you are well!
All my love to you and Gangaji!
♥♥♥
Lucie
Dear Jared and Stevie,
Thank you so much for the recent hypnosis training retreat. You and Stevie exemplified true friendship so deeply and profoundly I feel we were all and continue to be blessed beyond measure by your devotion and love of truth. Your willingness to be presence and space itself made us stronger in our own awareness, connection and direct realization of Self. I cannot thank you both enough for living the truth with such clarity, it illuminated all our lives so brightly, fearlessly and compassionately.
Stevie, your courage and openness allowed me and us all permission to be vulnerability itself and discover directly and realize what it really is. What a gift! Thank you.
Jared--your gentle love was a container for the trauma but foremost for the truth. Such discernment and compassion. Such a shower of blessing. Thank you.
I was surprised by the depth and intensity of the retreat and feel it's real and permanent even as I am aware there is always ever more and deeper and truer. My 'yes' continues to resound through my life, and heart in such joy and peace. Although I have no clue how it will unfold and be made possible, I am utterly willing and present in intention and desire to go all the way.
Thank you both so much for giving Everything.
In love and deepest gratitude,
Natasa
The hypnosis training retreat still continues to amaze me. I am repeatedly surprised by not feeling that I am 'contained' in my body or by anything that is going on around me. Presence seems to expand and recede in awareness, never going away....I keep expecting it to! I just keep wanting to be still and be!
In love and gratitude,
Jane
Learning Hypnosis
If you would like to learn hypnosis or read more about the hypnosis training and hypnosis certification program we recommend these articles about the Level 1 - Certification in Clinical Hypnosis Course and the Level 2 - Advanced Ericksonian Hypnosis Training and Certification.
The Leela School provides hypnosis training classes, hypnosis certification and a hypnosis diploma.
Cat:
Hypnosis Training Oregon - USA
Hypnosis Training Sydney - Australia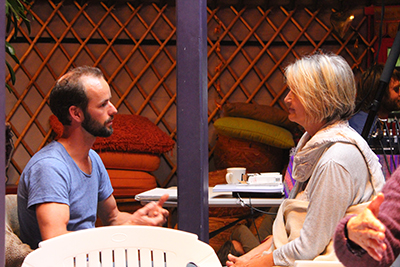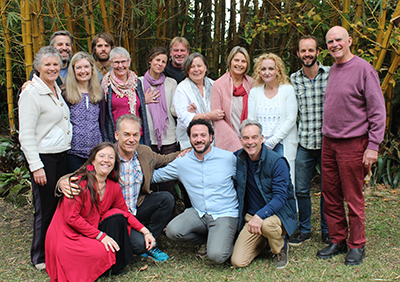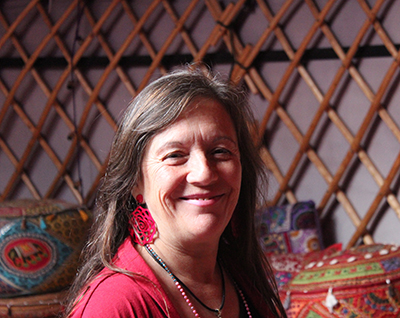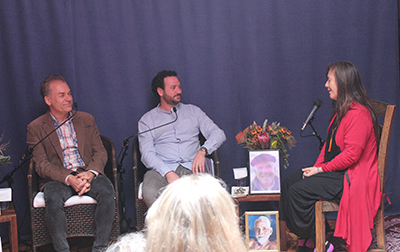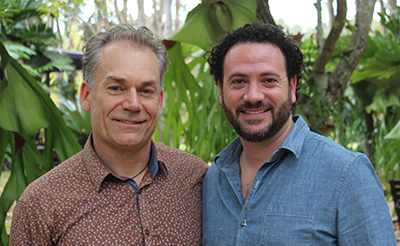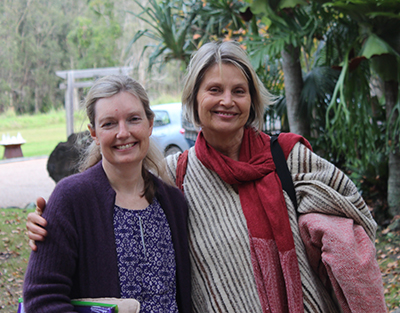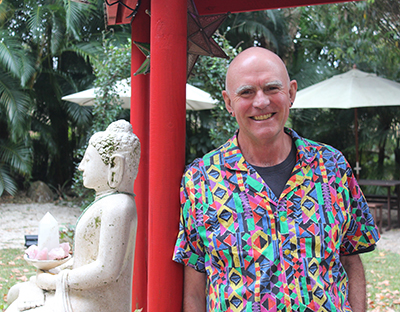 Kemila, Vancouver, B.C:
Being a busy full-time hypnotherapist for some years, I had no need nor intention to take another hypnotherapy certification course. However, when The Leela School for Advanced Clinical Hypnosis started a certification course in 2016, I was surprised and delighted, and I knew immediately that I wanted to go.
I was surprised because I had no idea that Eli was teaching hypnosis and NLP courses, even though for a few years I had wanted to meet Eli in person by going to one of his retreats.
I was delighted as my schedule happened to allow me to travel to Ashland in August 2016 so I could finally meet Eli, in the context of one of the only two things that matter so much in my life: hypnotherapy.
The Leela School is a different hypnotherapy school from any others that I know. It does not primarily focus on theory, nor techniques though there are many. You are presented with a wonderfully written manual which you can refer back to, again and again. Each class starts with silence so we all start by going within, finding our own inner presence and resources. Eli and the Leela School teachers present each class in a very simple way, and when you start to practice, you get to find out how rich this actually is when drawing out your own inner wisdom.
It's like life itself, forever simple and complex, but it's never complicated. The Leela school doesn't break things into mind-controlling rigid steps, even though there is building-up in its program, so the learning is never something from outside-in, instead, it is always inside-out. For me, that's the only way that I learn but I was so thrilled to find out finally there is a hypnotherapy school that is doing just that.
Participating in the Leela School for Advanced Clinical Hypnosis is not just creating a new career for your future, it is to rediscover yourself. Expect to be supported, seen, heard, and transformed.
This is a hypnotherapy school with a soul! And It is a course where you learn enough skillful means while at the same time you wake yourself up from the trance of suffering.
Leonor, Portugal:
"My Heart is filled with so much Gratitude for have been able to share this Sacred space of Love with you all Joanna Moody, Mark G Williams, Leigh Estok, Lisa Schumacher, Eli Jaxon-Bear, Grace Manon Pretre, Stevie Leppard, Joey Bloom, Terry Shultz, Lisa Carneal, Sukhita Derova etc. It humbled me being around so much willingness, trust and openness. I am so grateful."
Joey, Ashland, OR:
I had my first session with Jared on Maui, 2015 and it was a true game changer for me. I was aware of my 9 fixation but only from a cognitive/textbook understanding. Until this session I had no visceral connection with what was running underneath the surface. Thanks to Jared's clarity and openness, something very deep was revealed to me. There was an energy surfacing that was beyond my body and mind. The session culminated in a profound opening and after that I think I laughed for 3 weeks straight. Since then, I have continually been confronted by some core issues--particularly anger, laziness and fear. I am now able to see the trap of trying to overcome or fix my patterns and see the choice of opening to them; and knowing that this choice alone is freedom itself.
I had another session with Jared this past retreat (August 2016, Ashland) and saw how deeper patterns of fear are operating. In given full permission and space to own it, to feel it and not project it outward, a deeper capacity for growth and maturity has been revealed. I feel very grateful for this transmission of peace and freedom as it is being spread through the Leela School and through teachers like Jared. This is a rare gift.
Casey, Ashland, OR:
I have been so blessed to work regularly with Avram over the last couple of years! He has helped me immensely in recognizing the subtle ways that I am deceived by my ego. He is always present to guide me back towards the intelligent Truth in the center of my being. I feel that my self-inquiry has become so much more earnest and fruitful through my time with Avram. I am so grateful!